QNAP 2020 TECH DAY
BRIS 29 Oct | SYD 31 Oct | MEL 4 Nov
Leveraging Digital Technologies to Transform Your Business.
Hybrid-cloud x Smart Terminal PoE Switch x QTS hero edition Register Now
Cambium Networks: Melbourne cnPilot Training
Melbourne | 17th – 18th September 2019
Venue: Lord Somers Camp and Power House
Take advantage of this exclusive training which is FREE with limited seats (15 in total)
cnPilot: Wi-Fi Access Installation and Administration Certification Training
cnMaestro: Cloud Controller Solution
Join the DNSWatchGO Beta Today!

DNSWatchGO enables WatchGuard partners to extend their WatchGuard offering to provide additional protections for customer endpoints outside of their network.

By monitoring outbound DNS requests and correlating this against our aggregated intelligence, DNSWatchGO stops endpoints from talking to malicious infrastructure. And DNSWatchGO provides defense, integrated security awareness and content filtering without requiring a VPN.

With just a few weeks until launch, now is a great time to get a sneak peek of DNSWatchGO! Visit the WatchGuard Beta page and sign-up to participate today.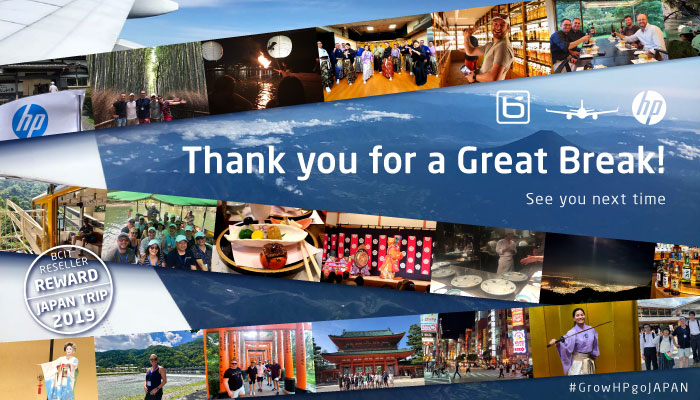 WEBINAR
Mitigating insider threats with User Behavior Analytics
17 Sep @ 2pm AEST
Get better insights on how privilege abuse is carried out and how you can detect them as early as possible.
How to simplify threat detection and understand the challenges you will face during breach investigations.
Learn how employees accidentally disclose critical data and negligence of the employees' can open doors to an external threat, and how you can prevent them from happening.
Join us >
WEBINAR
Secure, on-the-go Active Directory password self-service

18 Sep @ 2pm AEST
This webinar will cover solutions for tackling challenges with:
Deploy ADSelfService Plus mobile app.
Set up schedulers to automate profile and app installation.
Empower end-users with mobile password management capabilities.
Synchronize passwords across cloud-based and on premise application.
Join us >

ConnectIT Asia-Pacific 2019
Sydney - 1-3 Oct 2019
Registrations are open for the inaugural Connect IT Asia Pacific 2019. Join us for a high stakes week of strategic insights, practical knowledge and invaluable opportunities to build new relationships.
GET 50% OFF with the code: "ITG50"