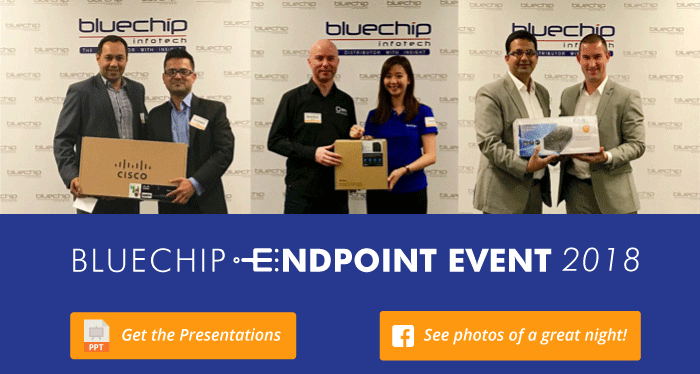 What a nice multi-port dock this is
25.06.18 by Ben Mansill. Check this out for a good looker that can do useful things. Aten's UH3234 USB-C Multiport Dock with Power-Pass through looks sensational and we wouldn't be afraid to have it in full view on our desks, where normally we'd try and hide such devices. More info here
REVIEW
Aten Thunderbolt 3 Multiport Dock Review
21.06.2018 by Tyler Bernath
Aten has done a solid job in terms of build quality and connectivity options and with its recent change in price, made the UH7230 much more competitive in the current market.
NEWSLETTER
D-Link Newsletter
What's new, meet the team, outstanding reviews and more.

WEBINAR
Sophos Unmissable Update (APJ)
August 9th, 2018 at 2:00PM - 3:00PM AEST Join us >
• Exclusive insight into the Endpoint Detection and Response (EDR) product plans.
• How to increase revenue from Sophos customers with our latest Cross-Sell promotions for Intercept X, Sophos Server Protection, Server Sophos Mobile and Sophos Sandstorm...
WEBINAR
Sophos Technical Talk (APJ)
August 15th, 2018 at 2:00PM - 3:00PM AEST Join us >
This session is for those of you that have a deeper interest in the technical aspects of Sophos products...