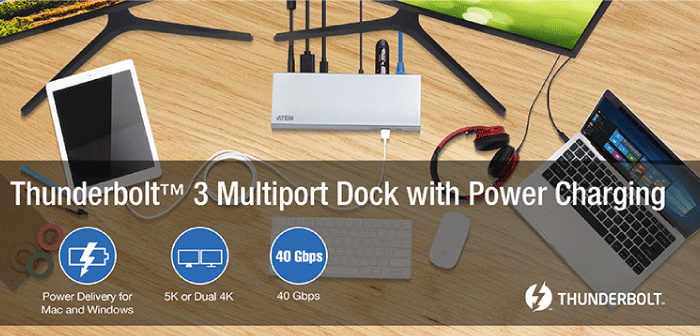 Latest Release

By Teradici | February 2018

Cloud Access Software is better than ever. Now including Offline License Activation and Enhanced A/V Sync, it's the leading PCoIP solution that seamlessly delivers remote Windows and Linux applications from the public cloud or a data center... More info...

Tracking Windows Active Directory user logon activity in real time

By ManageEngine | February 2018

ADAudit Plus instantly alerts you whenever any user logs on with possible malicious intent, like a user logging on to a critical server during non-business hours. See how ADAudit Plus helps you monitor critical servers with real-time alerts... More info...

Hassle free PSA for the modern MSP

By Computicate

• SaaS and out-of-the-box, up-and running in 1 business day.
• Takes away the hurdles of complexity and costs associated with traditional Professional Services Automation solutions.
• Integrates seamlessly with your existing managed services tooling.
• Saves you money, time and headaches.
• Pay as you go. No contract, no strings attached.
• Founded and run by MSP veterans who understand your business... More info...

Thunderbolt™ 3 Multiport Dock with Power Charging with ATEN's UH7230

By ATEN | February 2018

For mobile workers likes designers who need to constantly plug and unplug their laptop and use a variety of legacy USB Type A gadgets, using multiple dongles can be very inconvenient. Dongles also can't provide the power you need, especially if you've got multiple devices besides your PC that you need to charge, nor can they drive dual 4k monitors or DisplayPort... More info...

By QNAP | February 2018

It's a surveillance app that runs alongside the NAS OS as an independent operating environment. QVR Pro turns a QNAP NAS into a professional NVR solution with the advantages of NAS storage expandability and integration with a wide range of IoT devices for an enhanced surveillance experience. QNAP also released a mobile version of QVR Pro Client, providing users greater management and monitoring convenience while on the go.... More info...

The State of Endpoint Security Report

By SOPHOS | February 2018

Thursday, 8 March, 2018 | 10:30am - 11:00am AEDT Join our The State of Endpoint Security webinar, to discover the results of an independent survey of 2,700 IT managers across 10 countries, including Australia. Sponsored by Sophos, the survey reveals deep insights into the endpoint security issues facing organizations today... More info...

DS218j received an 4.5/5 rating on TechAdvisor

By TechAdvisor | January 2018

With excellent performance, brilliant software and easy setup this entry-level NAS drive is another great buy from Synology.
Ok, it's not much different to the DS216j, but it's hard to improve on something already impressive. And at only around £20 more, it's certainly worth going for the 218j over the older model. More info...