When managing an ever-growing list of clients and systems, you can't rely on manual processes to keep track of everything. You need automation if you want to delight your clients and scale your business.

With Roar, get deep system data for troubleshooting, alerts when something needs your attention, and reports to manage systems at scale.
AUTOMATED DOCUMENTATION

With always up-to-date documentation, get deep visibility across the stack and go back in time for troubleshooting.
ACTIONABLE ALERTS
Get alerts when a critical system change is made or something needs your team's attention.
AUTOMATION DRIVES PROCESS AND PROFITS

Liongard Roar platform remotes into your systems to document configurations so your team doesn't have to. With automated and up-to-date documentation, you can strengthen the processes you need to grow your MSP. Spend less time on manual tasks and more time providing value to your customers.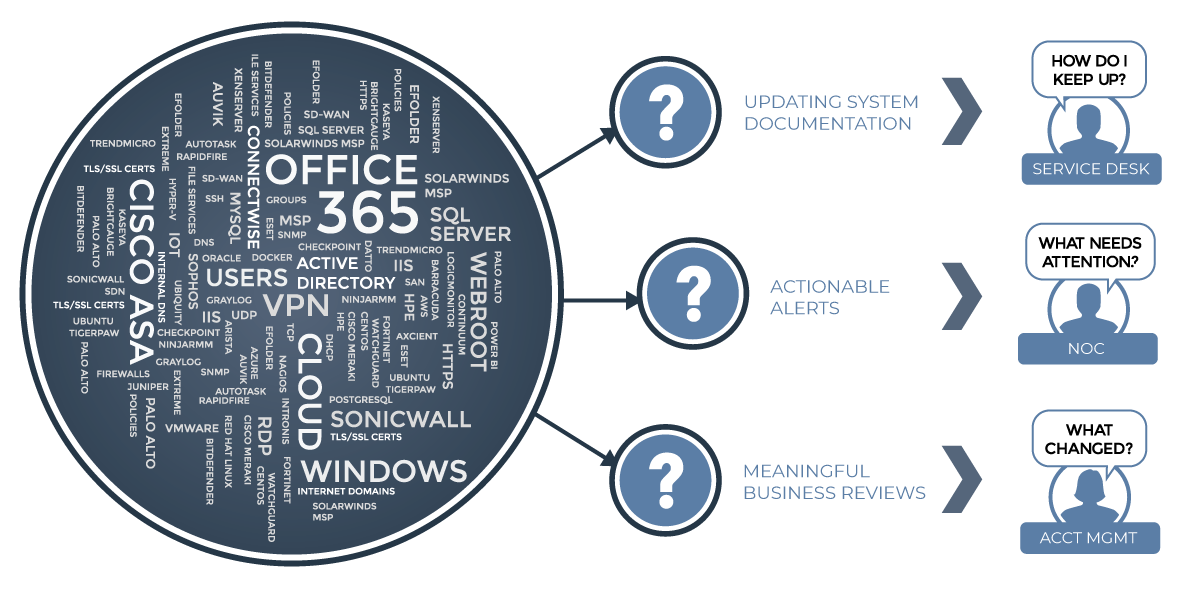 WHERE THE RMM STOPS, ROAR BEGINS

We bring you visibility across cloud, network and on-prem systems. Roar automates subject matter expertise, providing you with consistent and actionable intelligence. See what changed, answer important questions, and quickly troubleshoot issues.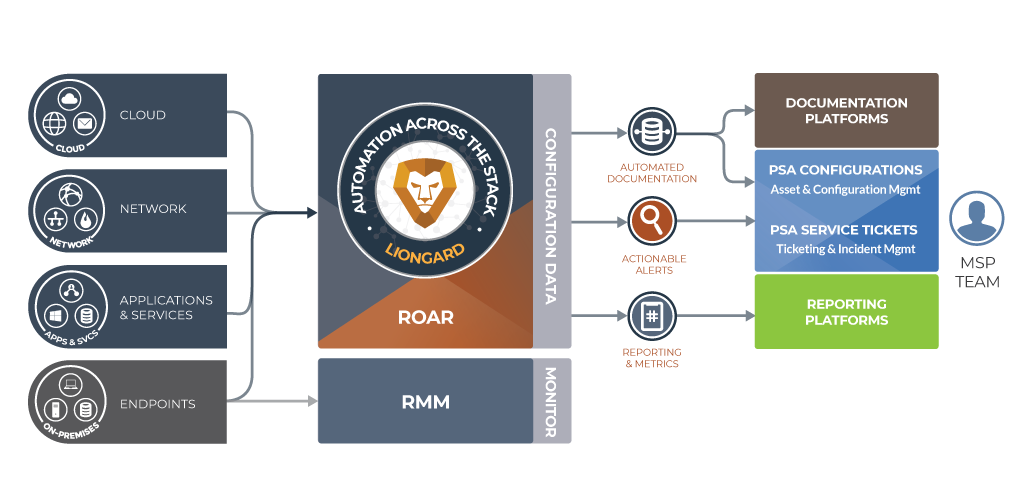 Join the Partner Program


For more information or to book a demonstration, contact your local Account Manager or send us your enquiry: msp@bluechipit.com.au