Thinking Cisco Small Business? Think Bluechip!
Bluechip is excited to announce the launch of the Cisco Small Business Program!
We've partnered with Cisco to bring their Small Business networking portfolio to all of our channel partners. Our focus will be Small Business switches, routers, wireless access points & extenders. An exciting new Cisco Partner Program is soon to be announced!

When it comes to Cisco Small Business, Think Bluechip!
Please send all quote request and enquires to cisco@bluechipit.com.au
Get the Small Business September Price List >>
WEBINAR
DOCUMENT. AUDIT. SECURE. REPEAT.
TOMORROW 17 Sep | 10AM AEST
See how Liongard automation provides you with the deep visibility needed to become more efficient and proactive - giving you back much-needed time to do other things.

PLUS, everyone who joins will get a chance to WIN Apple Airpods! Register Now >
Carbonite + Webroot Partner Portal Updates
Desktop & In December of 2019, OpenText acquired Carbonite and Webroot to help bring comprehensive cyber resilience solutions to the enterprise, managed service provider, business, and consumer markets. We're proud to have joined the OpenText family and are excited to share the benefits of this acquisition with you.
A "PBX-Plus-More" system for SMEs - Get early access
The Yeastar team is thrilled to announce that our brand-new product, P-Series PBX System, has now launched in beta! The P-Series is specially tailored to SMEs with higher expectations on their PBX systems. With VoIP capabilities built right in, it puts a wider range of functionalities within the reach of SMEs.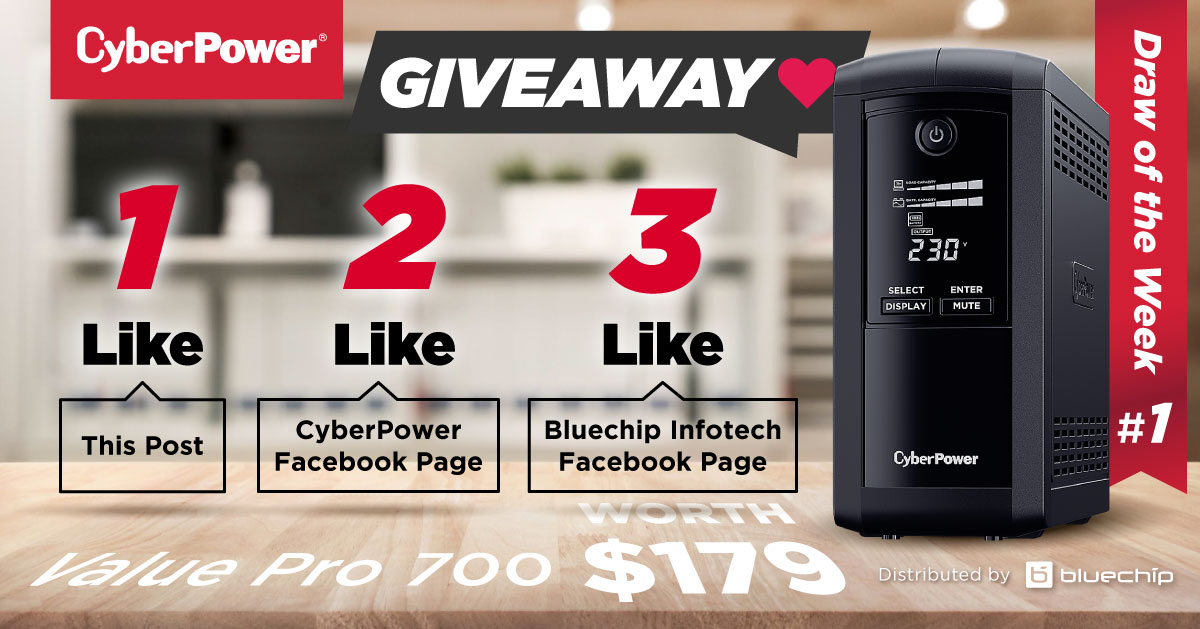 WatchGuard monthly Partner News
Product Updates Posted | On-Demand Webinar with CRN Now Available | Are You Using All the Benefits of Your WatchGuardONE Partnership? | Panda Early Access Reminder | Passport Expands to Offer EDR through Adaptive Defense 360...
ESET Launches Partner Connect Program
PLUS more news in a netshell:
Luke Holland joins ESET as Australian Head of Sales | ESET Mobile Security recognized with a top score in AV-Test "best antivirus software for Android" | ESET Research: Mekotio banking trojan fakes security update, steals bitcoins and exfiltrates Google credentials | Short documentary video on COVID-19 test kit development ...and more
Apacer NAS Solid State Drives with the QNAP TVS-872XT
Apacer has created SSDs that are specially-designed for use with a NAS. While users can install ordinary solid state drives with an NAS, it is generally not recommended just because they are not built for the lifespan and usage of an NAS SSD. Apacer's new professional line up includes the PPSS25 SATA III 2.5" Solid State Drive, the PPSS80 SATAIII M.2 Solid State Drive, and the PP3480 PCIe M.2 Solid State Drives.

Suited for those working at a small-to-medium enterprise (SME), or for shared video editing offices, or gamers that frequent LAN parties.
More on Apacer NAS Solid State Drives
WEBINAR
Cambium Networks' New Cloud-Managed Switches
Wednesday, September 23, 2:00 PM AEST
Rad Sethuraman, VP Enterprise Product Line Management, will introduce our new Layer Two (L2) cloud-managed switches, "with pricing that won't break the bank."

These switches come with a great set of features including Policy-Based Automation (PBA) and management under our license-FREE cnMaestro Cloud Management or XMS. You will also hear how we provide great cost-effective SMB solutions with our range of cnPilot Wi-Fi APs and new Wi-Fi 6 AP XV2-2.
| | |
| --- | --- |
| Thu Sep 17, 10 AM AEST RSVP>> | Wed Sep 23, 2pm AEST RSVP>> |
| Tue Sep 22, 2pm AEST RSVP>> | Wed Sep 23, 4 PM AEST RSVP>> |
| Tue Sep 29, 2 PM AEST RSVP>> | Wed Oct 14, 1pm AEST RSVP>> |
| Tue Oct 13, 1pm AEST RSVP>> | Wed Oct 28, 1 PM AEST RSVP>> |
| Wed Oct 21, 1 PM AEST RSVP>> | Tue Oct 27, 1pm AEST RSVP>> |